New at Annie's!  
Check out these great new items that just arrived in the store!
Needle Cases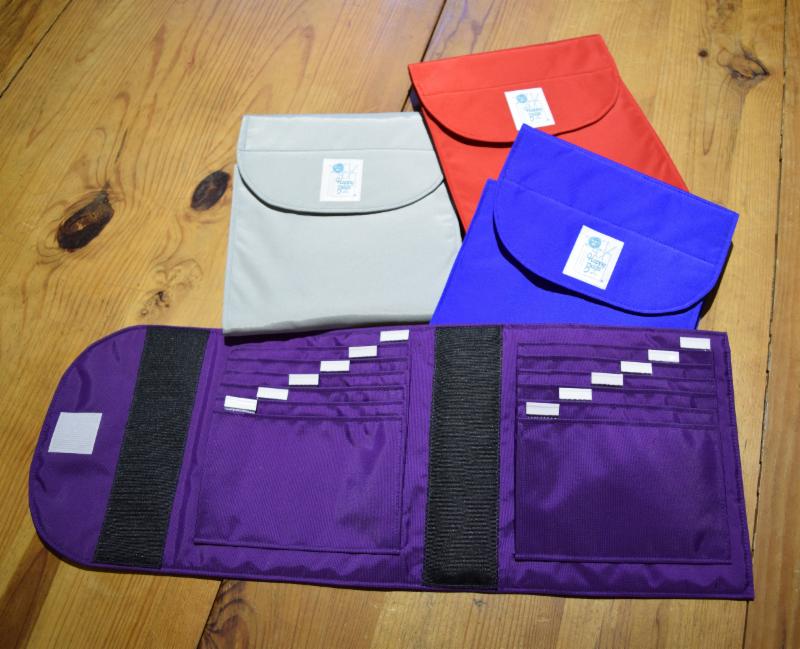 These are the perfect solution to all your circular needle organization needs! They have a strong Velcro closure, individual pockets for all different sized needles, and a durable fabric. Get one for yourself and one for your friend! They're a great gift for the holidays!
Walker Bags
We just received a big box of beautiful Walker bags! Amongst the fun and color zipper pouches we also have these big mesh bags that are perfect for carrying your projects. The mesh lets you see exactly what's inside so there's no guessing and they are nice and durable too. They are great for knitting or needlepoint!
Big Bad Wool
Meet Pea Weepaca! This is our new favorite sport weight baby yarn! They wool alpaca blend makes each skein feel like heaven and the colors are the sweetest! We have some great patterns for this yarn so be sure to check them our for the next baby in your life!
Mirasol
We are now carrying Llama Una! This is a DK weight yarn made up of....you guessed it...100% Llama! It's super soft and has a beautiful drape. We made the
Easy Ombre Slouch Hat
with it and really love the way it knits up.
Katia
We have 3 yarns from Katia's Concept No. 2 this year!
On the top left, Silk Tweed. This is a DK weight yarn Silk, mohair, wool and a splash of nylon. It's got a really lush softness to is due to the mohair and the colors play really well together making it hard to resist!
On the top right, Cotton Merino. This is a yarn we got last fall but it did so well that more colors were added and featured in the Concept No. 2 book! This is a worsted weight yarn that has a really nice fluffiness to that's weightless. You'll feel like you're wearing a warm, cozy cloud!
On the bottom middle, Velluto. This is a classic velour yarn in very rich colors. The softness of this yarn is on another level so you'll definitely want to make accessories AND sweaters with it!
The Concept No. 2 book is full of great pattern ideas for these yarns!
It's not too late to start a holiday project for a loved one, even if that loved one if yourself!