Beginner Crochet
You'll learn the Chain Stitch, Single Crochet and Double Crochet in this class! We will provide you with your hook and first skein of yarn. A second skein can be purchased if you'd like to turn your piece into a scarf!
$60
Beginner Knitting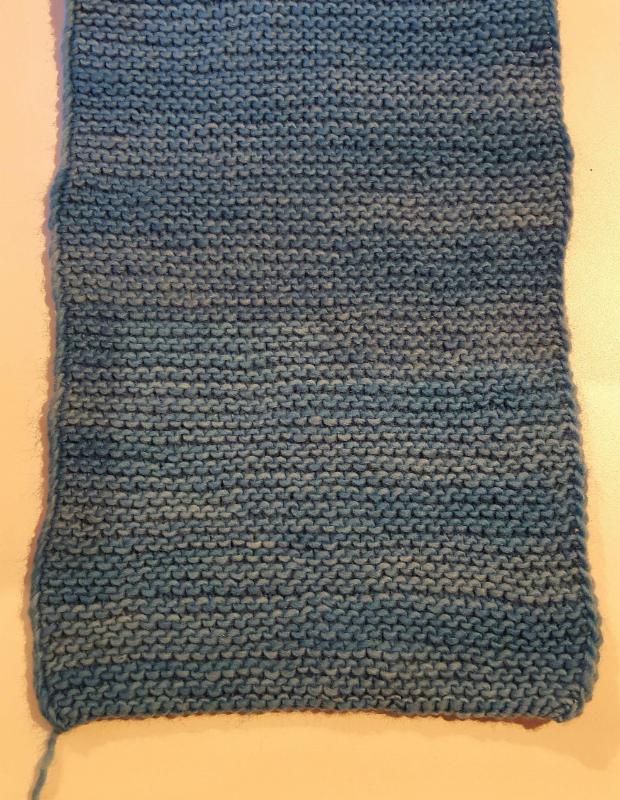 Ready to learn the art of knitting? Then this is the class for you! You'll learn how to read a ball band, cast on, and the knit stitch! We provide you with your needles and first skein of yarn; a second skein can be purchased if you want to turn your work into a scarf!
$60
Knit Your First Hat: An Introduction to Circular Knitting Part I
Once you've mastered the knit stitch it's time to learn the purl stitch and launch into your first knitted project. In this class we'll learn (or review) the purl stitch then cast on for a simple chunky ribbed hat that will practice both knit and purl as well as teach you all the basics of circular knitting and hat construction, including working with circular needles, casting on and joining in the round, following stitch patterns in the round and decreasing.
Materials not included
Beginner Knitting skills required.
YARN
: 1 skein Amano PUYU (70% alpaca, 30% silk; 82 yds/50 g)
NEEDLES:
16" circular needles in Sizes 9 and 11
TOOLS:
Blunt tapestry needle, stitch marker(s)
Beginner Needlepoint
If you've been curious about learning needlepoint this is the perfect class you get you started! We will provide your supplies and you'll learn the 2 basic stitches, Continental and Basket Weave.
Knit Your First Hat: An Introduction to Circular Knitting II
See above
Beginner Crochet
See above
Beginner Knitting
See above
Beginner Needlepoint
See above
Brioche Part I
Learn to knit the distinctive fabric known as brioche stitch and see how it compares to Fisherman Rib. Both techniques form a dense, warm fabric that is the perfect addition to a knitter's fabric palette. In our first class, we'll learn the method that forms each fabric and discuss uses for each one. In our second session, we'll learn how to work brioche stitch in two colors. Material are not included.
Experience Required: Knit/purl; cast on/bind off, increase/decrease
Supplies: Worsted weight wool in two colors
24" or 32" circular needles in size US 6
$60
Very V Shawl
Dana designed this beautiful crochet shawl and will be teaching a class on how to make it! We will provide the pattern but you will be responsible for your yarn and hook. You'll only need 2 skeins of a fingering weight yarn (i.e. Tosh Merino Light, Serenity Silk Singles by Zen, etc) and an F(3.75mm) hook.
Beginner Crochet skill required
Brioche Part II
Colorwork Part 1
Discover the beauty and simplicity of knitting with two colors and open up whole new vistas for your knitting. In this class we will learn different methods for handling two yarns at a time, discuss fair isle basics such as color-work gauge, trapping the wool and color dominance, and learn how to follow colorwork charts. Material are not included
Experience Required: Basic knitting skills, should be comfortable knitting in the round on circular and double-pointed needles
Supplies: Worsted weight wool in two (or more) highly contrasting colors
16" circular needles in size US 5 and 7
stitch markers
$60
Beginner Crochet
See above
Beginner Knitting
See above
Colorwork Part II
Beginner Needlepoint
See above
Bead Crochet Necklace
Use crochet techniques to make a one of a kind bead necklace! Each necklace is different based on the color of thread you choose and you can walk out wearing it!
Experience Required: Beginner Crochet skills
The kit is included in your class fee so all you have to do is come to the class!
$90
Crochet Snowflake
Dana will be teaching a class on how to make these fun snowflakes! They're perfect for decorating your apartment or work space. Here's what you need to know:
Time: 6:30-8:30pm
Skill Requirements: Beginner Crochet skills
Materials: The smaller flakes were made with a fingering weight yarn and the larger flake was made with a bulky weight (Crazy Sexy Wool from Wool and the Gang-currently in stock). You can provide your own yarn or stop by the store early and pick some out. We have lots to choose from. The crochet hook you need will depend on the yarn so be sure to have one that's appropriate to your yarn weight. If you need help with this, the staff will make sure you're all set.
$60 
Mini Skein Cowl
Dana designed this great mini skein cowl that can be seen in the book Mini Skein Knits and she's agreed to do a class on it! We will provide your crochet hook but picking your mini skeins will be your creative decision, making it one of a kind!
Beginner Crochet skills are required
$60